By Tracy Lavallee Exemplars Science Editor and Consultant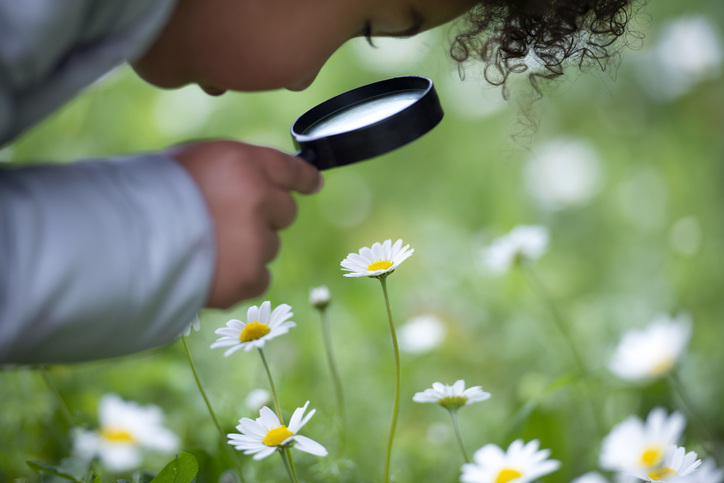 "If a child is to keep alive his inborn sense of wonder, he needs the companionship of at least one adult who can share it, rediscovering with him the joy, excitement, and mystery of the world we live in."
– Rachel Carson
Our world is changing. It is changing rapidly before our very eyes. If the past two years have taught us anything, it is that a basic understanding of science and how our world works is imperative for students as we move forward in these new and uncharted waters.
Being able to think creatively and flexibly, communicate ideas clearly, support thinking with evidence, collaborate with others, and ask questions are just some of the skills necessary to solve the big problems confronting our world today. The issues we are facing globally must be addressed now, and this starts with education. It starts at the beginning: developing a lifelong passion for learning, full of curiosity and wonder. It starts with science. In the field of education, this means that it is time for science to move into the forefront of our vision of learning and teaching.
Re-engage Students
As schools and districts across the country think about how to re-engage students in learning, consider science as a place to begin. Why science? Because science is naturally engaging for students. Hands-on, minds-on science inquiry engages all their senses, activates their wonder, and guides their learning of how things work further and deeper. Science inquiry allows students to ask questions, investigate, construct explanations, work collaboratively and communicate with others about science concepts and ideas. It engages them with questions to answer and problems to solve.
Students learn with and from others. They are natural scientists. It is up to teachers and schools to nurture this innate ability so that it never fades.
If we think about the Habits of Mind, science inquiry incorporates most, if not all of those. These habits of mind develop qualities we want our students to demonstrate in all of their learning:
persistence,
questioning,
posing problems,
thinking flexibly,
gathering data,
creating and imagining,
taking risks,
and my favorite—responding with wonderment and awe.
Science involves all of these when students are engaged in inquiry. Also, we can't forget the fun factor! Science is fun. What better way to re-engage kids than with some fun science inquiry?
Meet Social and Emotional Needs
At the beginning of each school year, we focus our attention on developing a sense of community and the social and emotional needs of our students. Science can help with this. Science inquiry asks students to work with partners and in small groups. They are learning the skills of listening to one another, communicating their ideas clearly with supporting evidence, and respectful discourse. Having regular scientist meetings is a way for students to share ideas and discoveries and ask each other questions to deepen understanding. Students also form meaningful connections when working with others in an environment that encourages all ideas and explanations. They learn from and with each other. Engaging students in science inquiry also helps with establishing and practicing classroom expectations and routines during the first 6 weeks of school.
Building Blocks for All Learning
Finally, the process of science inquiry is the process of learning. Science inquiry engages students in ideas, events, and phenomena and provides opportunities for them to explore and investigate. Science inquiry utilizes many higher-level thinking skills and different modes of learning and teaching so that all students can be scientists. Students build meaning and understanding while investigating and researching. Its connection to all other subjects is a natural one. Good science inquiry also asks students to read, write, use mathematical skills to express data, create models and communicate visually and orally what they have learned. Science can be integrated with so much of what we teach, saving us time and helping children to see how everything truly is connected.
Here at Exemplars, we know it's not always easy to try new things, so we want to help you bring more science into your classroom. Try some of the free sample tasks we offer.
In addition to these, we have many resources, tools and strategies to help you engage your students in science inquiry. This engagement will nurture not only a love of science, but a lifelong curiosity and sense of wonder about the world we live in, as Rachel Carson puts it. That is our goal too. We want to help you bring science to life in your classroom. It's time.