"Teachers did what teachers do."
Here's why we should thank them.
Written by: Jay Meadows, Exemplars, CEO
For the past 14 months, I have had the privilege of working with dedicated teachers and administrators across the country who are trying incredibly hard to find ways to continue engaging our students in learning, even during one of the most challenging periods of our lifetime. Though I taught in the classroom for 10 years myself, I can only imagine the level of incredible effort that went into teaching this year.
And yet that's what teachers do. They do the things that are simply too hard for the rest of us to imagine.
---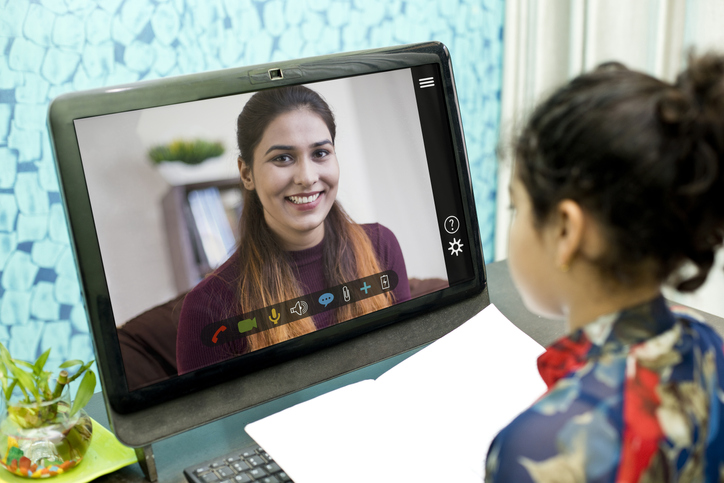 Teachers have studied for centuries how to excite the curiosity of young minds within a shared space. Teachers today study for years, drawing on the very best in research, how to create a stimulating and successful learning environment.
How do I begin a class to create curiosity?
What is the sequence of my questions that will help me elicit the learning objectives I have defined for today, for this week, for this unit?
What method will I use today to help students share their developing understanding and build upon what they already understand?
Teachers have been refining this art form for lifetimes.
But suddenly last spring, everything changed. In a matter of hours, teachers shifted from an in-classroom environment, where every child came to the same physical space, sat in specific seats, and worked with intentional partners, to models that were like nothing any of us had seen.
How should we do this?
Is it even possible?
And here is the amazing truth: Teachers figured it out. It may not have always been perfect. But classroom teaching with a room full of kids is not always perfect. No one can say they go to work and perform perfect magic every day.
But teachers did what teachers do. They studied their students. They defined what was most important for their students to be actually learning. They determined 500 different ways to engage their students using sometimes-challenging technologies that we were all so suddenly dependent on.
Although the months they spent achieving this looked like no other year we've known, students and teachers still made the same commitment they've embraced for thousands of years. They lived within their realities and decided to collaborate in a pursuit of learning.
What teachers did this year was, quite simply, magical.
---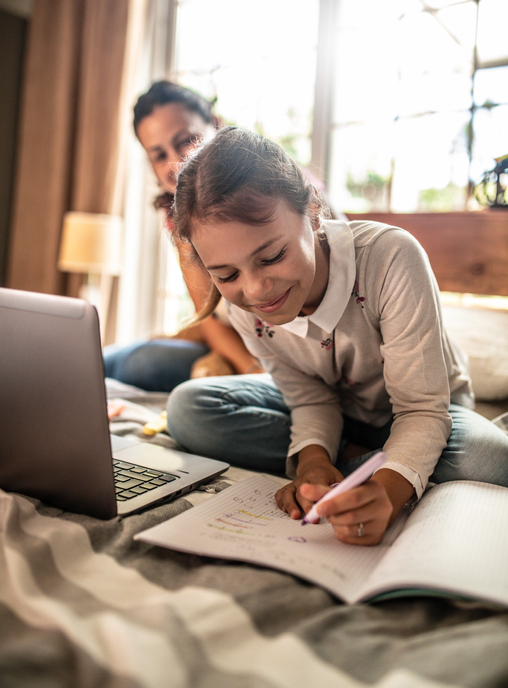 A hundred years ago, my grandfather was a teacher in a small mountain town. He had to arrive at school an hour early to start the fire so students could take off their gloves by lunchtime. Most students did not have their own notebooks to copy notes; they wrote on slate tablets. They did not have running water or indoor toilets. Kids from ages 5-12 shared the same space, all day. And yet they learned. It's what teachers and students do. They lived within their realities—just like teachers and students have done this time.
Think of all of the skills students have developed this year:
Collaborate virtually in inventive ways, from solving challenging tasks in breakout rooms to remote peer editing and assessment
Master digital tools—those that let us collaborate like Zoom, Google Meet, and Teams, and those that enhance our math practice like Desmos and virtual manipulatives
Work on shared documents to communicate with peers and teachers alike—and create a final product that represents this productive input
Manage their own learning and manage their time on task
Draw on their self-reliance to complete all their work
And even learn while watching YouTube...without getting distracted! (Well, not every time.)
I could go on and on.
Although learning outcomes will not look the same as they did at the end of 2019, students were learning this year—real skills that are now part of our global reality, and which leave kids better equipped for challenges in the years to come..
---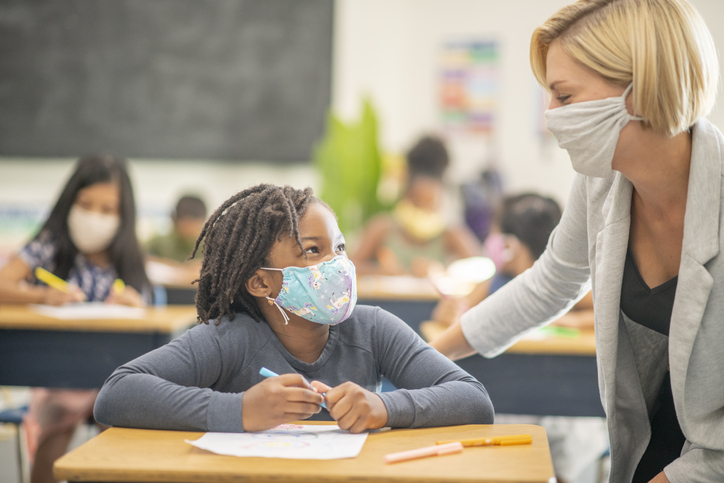 For all the educators, administrators, students, and parents out there, this has been an incredibly hard year to navigate. But like we always do in life, we figure it out, we try our best, we move forward, and we keep going. The way today's teachers did it is a far cry from how my grandfather adapted his classroom a century ago, but it's just what our students need in this century, and for the century to come.
So next time you see a teacher, say thank you - not for being perfect, or for doing what they've always done. Instead, thank them for working so incredibly hard to reinvent their entire understanding of education, and for reconceiving everything they've done in their career so far...because that's how they inspired our kids during a global pandemic.
Our kids have been learning—because that's what teachers do. They get kids to learn, no matter what. And this year, they made magic.
Thank you, teachers.