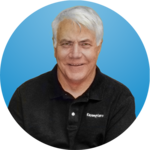 Background
Ross Brewer founded Exemplars in 1993.
Ross has consulted on standards-based performance assessment and instruction in many districts and states. As the director of planning and policy development for the Vermont Department of Education, he was the architect of Vermont's groundbreaking Portfolio Assessment System. Ross has served as an educational consultant to the Rockefeller Foundation, the Panasonic Foundation, the Edna McConnell Clark Foundation, the Education Trust, the Council on Basic Education, the California School Leadership Academy and the Third International Mathematics and Science Study. He was appointed to the Advisory Board of Performance Assessment Collaboratives in Education (PACE) at the Harvard Graduate School of Education.
Ross is President of Exemplars. He oversees the creation of Exemplars performance materials and directs its professional development programs. Ross holds a Ph.D. from the University of Michigan.