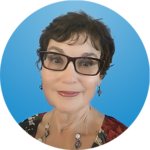 Primary Focus
Background
Leslie Koske has been a professional mathematics educator for over 25 years. She has eight years of experience teaching math to students struggling at the middle school level. She is particularly committed to second language learners and special learners. Through trainings like: MELL (Math for English Language Learners) K–12, Thinking Maps Math K–6 and Sheltered Instruction for Math and Science K–12, Leslie strives to help teachers understand alternative methods for delivering math concepts.
While living in Texas, Leslie was named the State of Texas Region 14 Teacher of the Year and Abilene Independent School District Teacher of the Year. She has served as a K–5 Math Consultant for the Region 14 Education Service Center (ESC) in West Texas. While working for the ESC, Leslie created and delivered professional development courses for over 2,000 K–5 educators. Region 14 serves approximately 50,000 students in 42 school districts.
As an Eisenhower Grant participant and consultant, Leslie worked to implement technology and NCTM math objectives both in the classroom with teachers and through professional development. She has also taught, "Education Methods for Elementary Math Teachers," as an adjunct professor to pre-service teachers at Abilene Christian University in Abilene, TX.
Leslie currently lives in Florida and enjoys working with students and supporting teachers with new ideas to better implement critical-thinking skills and objectives. Throughout her work, she strives to increase both the knowledge and joy of mathematics as an essential process to help students solve and think through the complex problems of life.
Awards and Nominations
State of Texas Region 14 Teacher of the Year, 1997
Abilene Independent School District Teacher of the Year, 1996