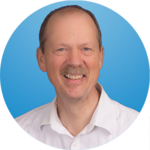 Primary Focus
Background
Cornelis (Kees) de Groot, is one of Exemplars primary task creators and editors for the Secondary Math Exemplars. He has been an educational consultant for more than 25 years. Kees is a professor of Mathematics Education, at the University of Rhode Island. He earned his Ph.D. in Mathematics Education at New York University.
Kees taught middle school mathematics in the Netherlands before immigrating to the United States, where he taught high school chemistry, physics and mathematics. He has more than 35 years of teaching experience. He specializes in curricular, instructional and assessment issues in mathematics education.
Kees has been a speaker, workshop leader, and presenter at numerous local, regional, statewide, national and international conferences, including: the National Council of Teachers of Mathematics, The School Science and Mathematics Association and the American Education Research Association. Kees has over 30 articles and chapters published in peer-reviewed journals. His research is closely associated with classroom practice.
Kees has served on a number of task forces, committees and boards for regional, state and national organizations, as well as state education departments, including: the Association of Mathematics Teachers of New York State, Rhode Island Mathematics Teacher Association, Association of Mathematics Teachers of New England, the School Science and Mathematics Association, State Education Department of New York State and the Rhode Island Department of Education.
Awards and Nominations
Presidential Award for Excellence in Mathematics and Science Teaching, 1994
First runner up for Teacher of the Year of New York State, 1993