Ambassador Program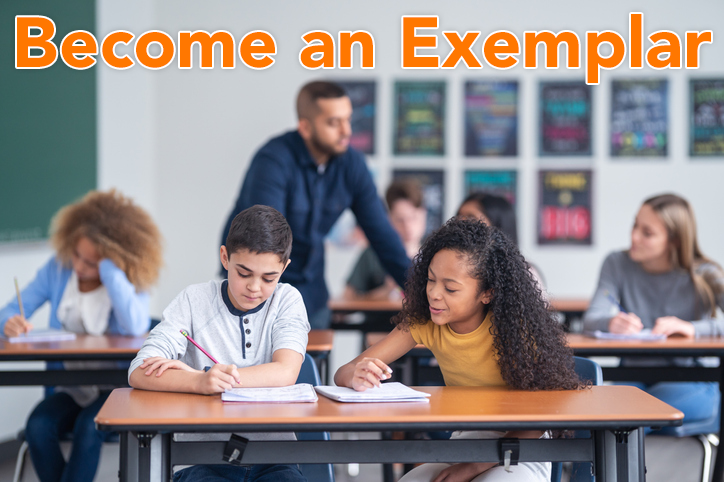 To become an Exemplars Ambassador, you will take part in our online training program and join a community of forward-thinking math educators. The course is designed to build your knowledge base of Exemplars and empower your journey to elevate math proficiency at your school.
Expectations for the Ambassador Term:

Complete the 3-part online course and receive a certificate and badge upon completion. (required).
Contribute a blog post about your use of Exemplars or classroom observations. (required)

Our team may ask for additional participation such as:

Become an Exemplars leader in your school by inviting colleagues into your classroom to see a problem-solving performance task in action.
Elevate thought leadership by presenting or taking part in virtual conferences and in-person events.
Participate in a webinar.
Participate in a case study.
Make an introduction to your district Mathematics Director.

Here's What You Get:

Free grade-level access to the Exemplars Library for the duration of the ambassador term.
Free credits worth 10 PD hours (upon completion of 3-part course)
Free virtual coaching in a cohort model.
Consideration as a future professional development consultant.
Ability to participate/submit ideas for the company's next steps.
Advance preview of new tasks or features.
Apply to be an Ambassador Today!